What Everybody Ought To Know About Job Searching
Managing the Process: It's Not Rocket Science 
When you are not exactly sure what you want to do, it is easy to become overwhelmed with the vast number of opportunities that exist.
Before you start out spend time to identify what your dream position would look like.  What type of firm do you want to work for? Do you want to work for a large international fortune 500 company or a local company or even a non-profit organization? What would your preferred role be? Do you want to be actively engaging with staff or more focused on reporting, or analyzing sustainability data and creating policies? Once you have identified your goal, you can start to work backwards to the present. Take an inventory of your current skill set, experience and knowledge, reach out to people in your dream job and set up informational interviews. Look up job postings and identify the gaps between your qualifications and their requirements. Once you have identified the gaps, you can start working on a plan to best address them.
Use your goals and skills to target your job search. Many people start out by simply Googling job sites and applying to positions that pop up, this approach often does not work. Instead, take the time to target your job search and tailor your message to each company. The best way to do this is to consider all possibilities then start closing some doors to narrow your search.
Set up a schedule for you job search, the reality is you will not be able to spend all day every day searching for a job. This may work for the first few days, but soon you will find yourself getting distracted and doing other things. Get specific, make a plan, write it down and be disciplined enough to follow it.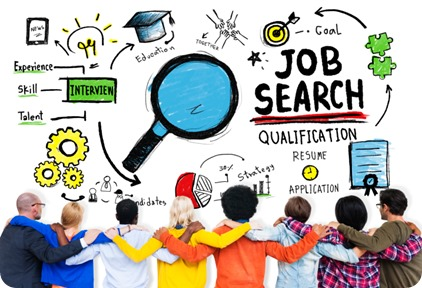 Tailor your resume to every job you apply for. The resume isn't about you. It's about the person on the other end. They have a role that they need filled and they are wondering if you are the right person for the job. They have specific wants and needs, and it's your job to tailor your resume to meet their descriptions and requirements. Most recruiters spend less than a minute per resume. If they don't see things that show you are qualified and make you stand out, they will move on without a second glance. Use the job description to make sure your skills match to what they are looking for (if you have them). Keep your list of skills to your best ones and no more than six. When listing out achievements, do so in a concise and measurable way. The easiest way to tailor your resume for every opportunity is to have a master that has everything listed and once you have found the job you want to apply for pull all the relevant information from the master.
Interested in learning more about the process of landing your dream green job? Check out our new book "Sustainability Jobs"